Luxury Vinyl Plank Floors
vs Carpeting
Looking for a floor that is beautiful and easy to maintain?

Look no further than Flippers Warehouse luxury vinyl plank flooring. Our floors are made of natural wood colors that will give your kitchen or bathroom a fresh new look.

Not only are our floors beautiful, but they are also easy to clean and maintain. You will never have to worry about spills or dirt build-up again.

Purchase your luxury vinyl plank flooring today on our website!
---
Price
We'll start by taking a look at a key factor in the decision making process. Price.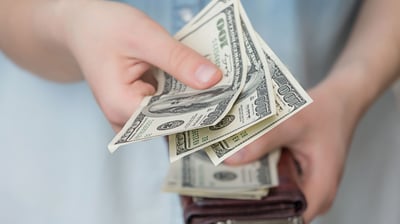 The Price difference between LVP flooring and carpeting can be great, but the price ranges closely; depending on your choices.
LVP flooring can range from $5 - $14; averaging around $5.25. Where as Carpeting ranges from $.065 - $12 and averages around $2.50.
Overall, carpeting is a less expensive material and will be cheaper than luxury vinyl planks, but there are other factors to consider when deciding which material to choose.
Installation
Installing your materials is another thing to consider as well. Whether you're installing it yourself, or working with a professional, you'll want to consider the time/cost of the installation.
The cost for professionally installing vinyl flooring averages around $1.50 -$2.75 for "floating" installation, or $3-$5 for glued installation.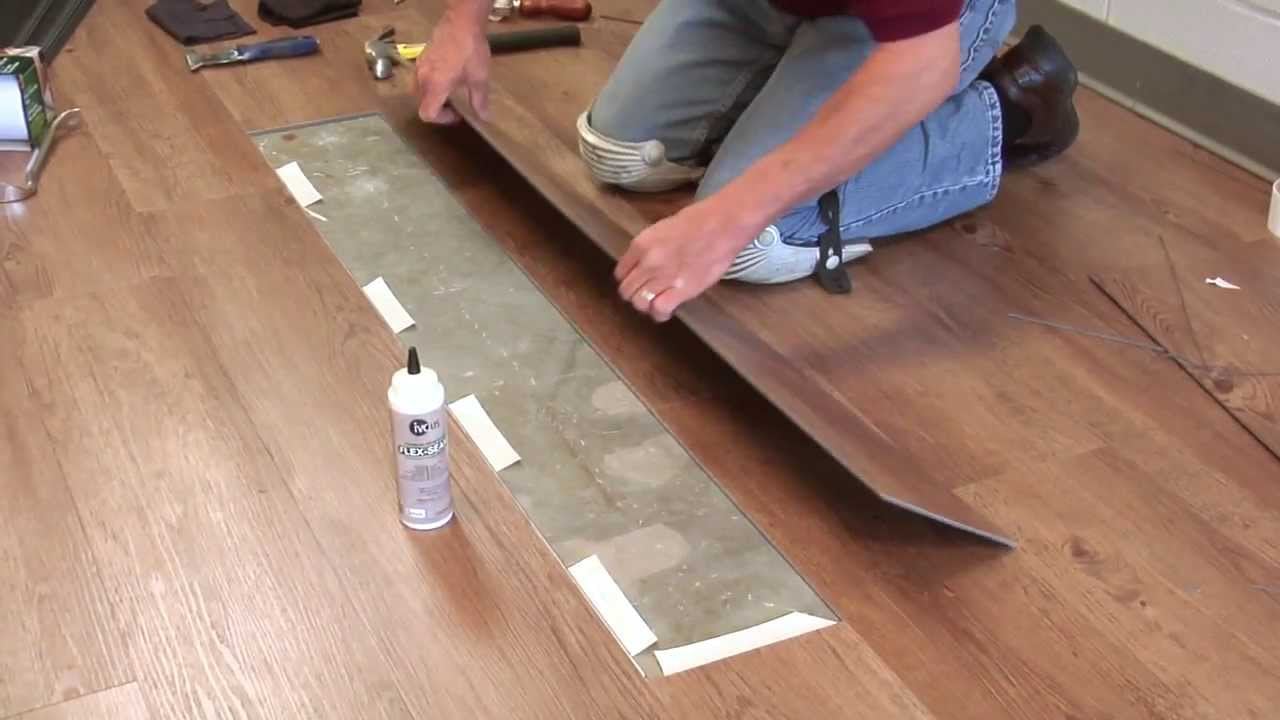 To have your carpet installed, on average, labor cost to install carpet is $0.50 to $1.50 per square foot. Don't forget about you're carpet padding when factoring the costs. Carpet padding is about $3.75 per square foot to install and adds a nice cushion beneath the carpet layer.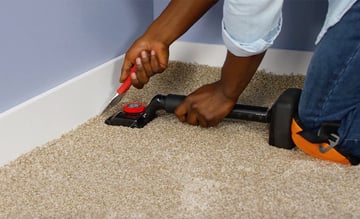 Maintenance
This is one area where vinyl flooring really shines. Maintenance and clean up of LVP is among the easiest materials to clean. Carpeting, however, is among the most difficult.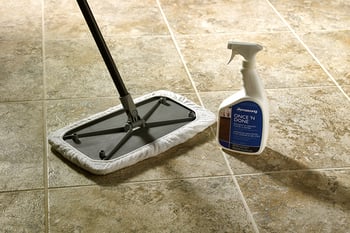 Mud, Spills, pets, kids, even glass breaking are all easier to clean than carpeting. Most things require a dustpan and broom or a wash cloth.
But with carpeting, all of those are much more difficult to clean.
Carpeting takes a beating and, with no easy way to clean stains, its lifespan significantly lower and the cost of maintaining it is a lot higher.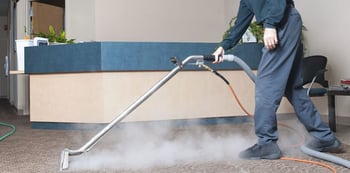 By simply sweeping your vinyl floor to remove dirt and running a damp mop over it, you can keep your flooring looking its best.
Unlike carpeting, which needs a costly specialty cleaner to come to your home.
Design
The difference in design between the two is very apparent. This ultimately comes down to what feel and look you're going for in the room.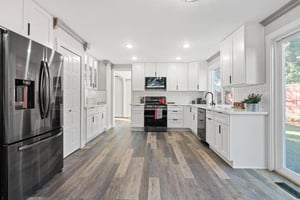 LVP Flooring is designed to mimic the looks of natural wood, giving your room a clean, luxury look that has a wide range of colors to match your aesthetic.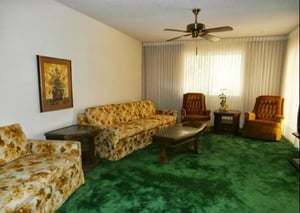 Carpeting also comes in a wide range of colors and textures to match aesthetics and has a more comfortable, cozy look.
Or you can get wild with it like they did in the 80's!
In either case, you should consider also consider how you are going to use it.
Feel
Although there are varying degrees of carpeting that are fairly hard, and LVP does have padding in it, you can essentially think of the difference between the two as hard and soft materials.
You'll want to consider the feel of the flooring for you room. For example: Do you want to wake up with cushy carpeting at your feet, or cold LVP; unless you get heated flooring.

In any case you'll want to consider how you're using the are you're putting your flooring.
Utility
How you're using your room is one of the most important factors to consider when making you're decision.
It is going to be what you use to compare to all other factors to. How you use it will determine a number of other factors; like maintenance.
For example, if you install carpet in a high trafficked area, like a living room, its' going to need regular servicing from a professional and even replaced every few years.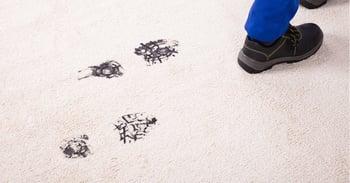 However in a bedroom, where there's much less foot traffic, it's nothing a vacuum couldn't handle with an occasional servicing.
Considering how you're going to use it will tell you a lot about what you NEED from your flooring.
Making Your Final Decision
Your final decision should consider all of those factors and you'll be certain you're making the best choice on flooring for your project.
Take your time and think about its function and purpose. The answer will be clear for you once you've pictured yourself in it.
Finding the Right Products & the Right Price
Looking for a flooring option that is both stylish and practical? Look no further than laminate and vinyl flooring! These flooring options are perfect for kitchen and bathroom remodeling projects, and they are available in a variety of colors and styles. If you are looking to update your home with a new flooring installation, be sure to consider laminate or vinyl.
Laminate and vinyl flooring are both durable and easy to maintain, making them a great choice for busy households. Plus, laminate and vinyl flooring are often more affordable than other flooring options, making them a great option for budget-conscious homeowners.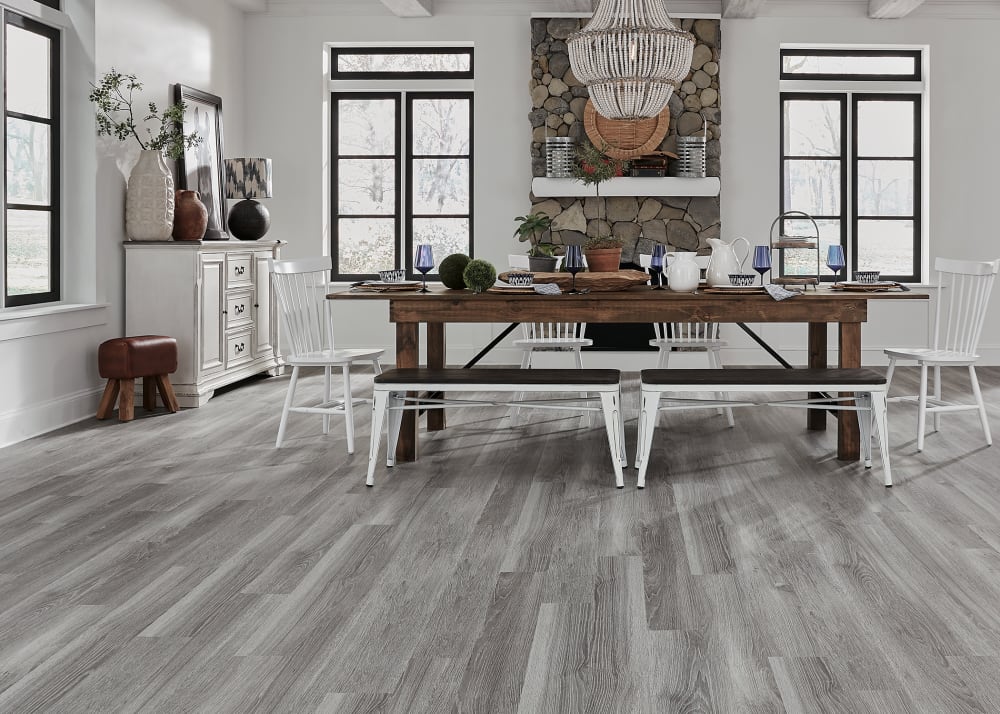 If you live in the Seattle area, you're in luck! Laminate and vinyl flooring is currently on sale at many local retailers. Be sure to take advantage of these deals before they end! Visit your local home improvement store today to find the perfect laminate or vinyl flooring for your home.

If you're not sure how to install laminate or vinyl flooring, don't worry! Installation is easy and can be done in a weekend. Be sure to follow the manufacturer's instructions carefully, and always wear protective gear when working with power tools. With a little time and effort, you'll be able to enjoy your new floor for years to come.

Thanks for reading! If you have any questions, feel free to reach out to our team of experts. We would be happy to help you find the perfect flooring for your home. Visit our website or give us a call today

Vinyl Flooring Sale Near Me | Wholesale Vinyl Flooring Near Me - Seattle, WA
Don't miss our vinyl flooring sale! This is a limited time offer, so act now!
Flippers Warehouse is the leading provider of wholesale vinyl flooring in Seattle. We have a large selection of vinyl flooring products that are sure to meet your needs.
---
How Much Can I Save on Flooring?
All Your Flooring, Cabinet, and Countertop Needs in ONE Place!
We carry white speckled quartz, White shaker cabinets near me", kitchens with vinyl plank flooring, wholesale cabinet warehouses near me, wholesale cabinets and floors, Laminate flooring, vinyl flooring, white shake pantry, vanities for remodel, vanities for bathrooms, white vanities for the kitchen, wood colored vinyl flooring, white countertops, marbled countertops, vinyl flooring for a remodel, white shaker vanity cabinets, speckled quartz countertops for kitchens, wholesale cabinets in Seattle, wholesale flooring in Seattle, white shaker cabinets available in Seattle now, shaker cabinets near me, laminate flooring near me, vinyl flooring near me, natural wood colored flooring for sale near Seattle, natural wood colored vinyl flooring planks, waterproof laminate flooring near me, vinyl flooring planks near me, laminate flooring planks near me, Vinyl flooring planks near Seattle, white kitchen cabinets, white bathroom cabinets, white shaker kitchen cabinets, white bathroom vanity with cabinets, white bathroom vanity with drawer, white cabinet bathroom vanity with drawers, vinyl flooring that looks like wood, laminate floor that looks like wood, & more!