Should You Install Luxury Vinyl Flooring Planks (LVP) Yourself?
Are you looking to upgrade your home with stylish and modern luxury vinyl flooring planks?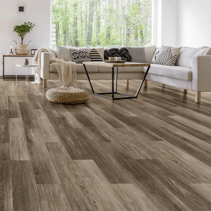 Installing them yourself is a great way to save money, but it can be intimidating if you don't know where to start.
In this blog post, we'll discuss the many benefits of installing LVP, how to prepare for the installation, the steps for installing them yourself, and where to find a professional installer if you'd rather leave the job up to an expert.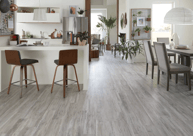 Read on to learn more about how you can get started with luxury vinyl flooring planks today!
What Are Luxury Vinyl Planks
Luxury Vinyl Planks (LVPs) are a popular form of flooring that has recently gained traction in the home design market.
LVPs come in a variety of colors, sizes, and textures to suit any style of home or taste.
As their name implies, Luxury Vinyl Planks have the look and feel of hardwood floors without the cost or maintenance.

Luxury Vinyl planks look like hardwood but they are made from a combination of eco-friendly materials such as limestone powder, thermoplastics and pigments.
The Luxury Vinyl Planking is thin, lightweight and easy to install since it requires no grout or trowel application.
Luxury Vinyl Planks also come with an array of features including antimicrobial protection against bacteria and mold, scratch resistance, waterproofing and low maintenance care requirements.
All these features make Luxury Vinyl Planks an attractive option for today's homeowners looking for a luxurious finish to their interiors at an affordable price point.
How Are Luxury Vinyl Planks Made?
Luxury Vinyl Planks (LVPs) are flooring solutions that have gained immense popularity over the last couple of decades.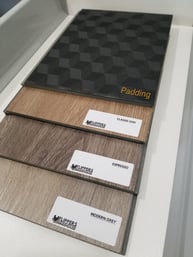 Their luxurious appeal, durability, and ease of installation make them an attractive option for many homeowners.
But how exactly are Luxury Vinyl Planks made? Luxury Vinyl Planks are composed of several layers.
The topmost layer is comprised of a UV-treated wear layer which provides strong resistance to scratches and fading from sunlight.
Apart from this is the printed design layer which lays out the desired aesthetic look onto the Vinyl plank.
Below this is the core layer, typically composed of one or more components such as rigid or flexible PVC, limestone, recycled materials and stabilizers.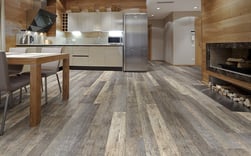 This makes LVPs inherently resistant to moisture as well as other damage. Topping it off is the backer layer at the bottom which gives Luxury Vinyl Planks its structure and stability.
From top to bottom, Luxury Vinyl planks undergo a stringent process to ensure their premium quality standards are met before they are rolled out into complete flooring solutions!
Benefits of Installing Vinyl Flooring Planks Yourself
Luxury Vinyl Plank (LVP) flooring is a great choice for homeowners looking to freshen up their space without breaking the budget.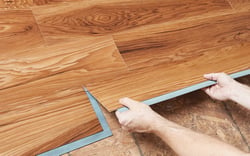 Installing them yourself is an especially cost-effective and rewarding solution because of the many tangible benefits it provides.
These benefits include: reducing labor costs, ensuring proper installation and eliminating waste caused by wrong measurements or cutting errors.
It also allows you to have more control over the entire project, from choosing the style and color of your planks that best matches your home decor, to customizing the layout based on the existing space in your home.
Moreover, installing Luxury Vinyl Planks yourself can be an incredibly satisfying and fulfilling experience; one that will invite a sense of pride as you survey your completed work.
How to Install Vinyl Flooring Planks Yourself
Installing LVP with Adhesive
Luxury Vinyl Planks (LVP) are an easy-to-install and long-lasting flooring option, perfect for DIY projects. To get the job done, you'll need to gather a few tools: measuring tape, jigsaw or cutting blade, trowel and adhesive.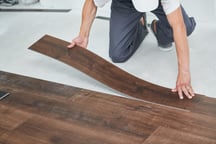 First, make sure all subfloors are clean and level so that each plank will fit snugly.
Next, measure the space in which you plan to install LVP and cut accordingly using your jigsaw or cutting blade.
Once the pieces have been cut, spread an appropriate adhesive on the subfloor before laying down each plank.
When complete, follow up with a sealant to protect your Luxury Vinyl Planks from scratches or other damage.
With these easy steps, you'll be able to give your home a facelift with Luxury Vinyl Planks in no time!
How to install Snap-In LVP Flooring
Luxury Vinyl Plank flooring is a beautiful, cost-effective way to update the look of any room.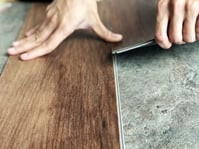 The good news is that you don't have to hire a professional to install Luxury Vinyl Planks; with patience and care, it's easy to do yourself!
To start, make sure that your floor is clean, level, and free from nails.
Then use a measuring tape to map out exactly where you'd like each plank to go before cutting the planks to fit your layout using a utility knife.
Next, use a roller or hand seamer to tap the Luxury Vinyl Planks into place while tracking their positions with a chalk line.
Finally, apply glue at the tongue and groove joints and snap each Luxury Vinyl Plank onto the other in a snapped-together pattern until all Luxury Vinyl Planks are firmly in place.
With just a few easy steps, you'll soon be enjoying your new Luxury Vinyl Plank flooring!
Preparing to Install Vinyl Flooring Planks Yourself
Luxury Vinyl Planks (LVP) can be a great do-it-yourself project.
Before beginning the installation process, there are a few things that you'll need to consider and tasks that should be completed in advance.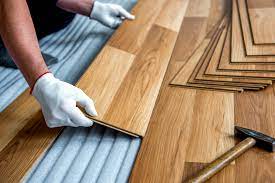 Make sure to measure the area where you'll place the plank, as well as account for trimming and other adjustments necessary; these measurements will help you determine how much material to purchase.
Additionally, it's essential to assess current flooring conditions - such as checking for any existing damage or potential issues with proper adhesion - prior to laying down your Luxury Vinyl Planks.
With the correct preparation, LVP can easily transform any room in no time!
Supplies Needed for Installing Vinyl Flooring Planks
Luxury Vinyl Planks (LVPs) are a popular choice among homeowners for their hard-wearing yet stylish look.
But installing your own LVP flooring requires the right supplies.
To install an LVP floor, you'll need underlayment, spacers, a T-square/measuring tape, vinyl planks and adhesive/tapping blocks and tap hammer.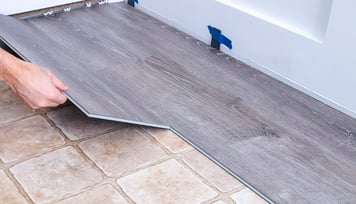 Start by laying your underlayment then use the T-square to measure and cut pieces of plank to fit in the room's corners or along walls.
Insert spacers between pieces to create even expansion gaps. If using an adhesive and tapping block method, apply adhesive to one side of the tap block then press it firmly onto the back of the plank with your hand before hammering lightly with a tapped hammer.
Luxury Vinyl Planks will bode well with natural sunlight and warmth from underfloor heating so ensure that installation is conducted in strict accordance with manufacturer's instructions for best results.
Preparing the Subfloor and Underlayment for Vinyl Flooring Planks
Luxury Vinyl Planks, or LVPs, are an ideal option for in-home flooring because of their impressive array of designs and textures.
But to ensure that the LVPs look best and last as long as possible, preparing the subfloor and underlayment is essential.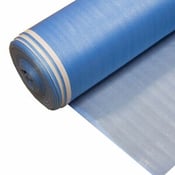 Start by removing any existing flooring materials, along with the baseboards in the room.
Sweep and vacuum the area thoroughly before inspecting it for things like warps or dents.
Then, it must be completely smooth and level or you will need to install an appropriate subfloor product beforehand.
Lastly, a foam underlayment should be added over the subfloor to create extra cushioning and insulation while also helping your Luxury Vinyl Planks stay in perfect condition.
How to Measure and Cut Luxury Vinyl Planks
Luxury Vinyl Planks (LVP) offer an affordable, attractive, and easy-to-install form of flooring.
When measuring and cutting Luxury Vinyl Planks for your flooring project, it is important to plan out the layout you wish to have in advance so that each piece fits perfectly.
Mark out where cuts need to be made on the planks with a pencil or marker before starting.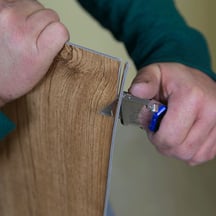 Next, make sure you have the proper materials - a sharp razor knife and a straightedge guide are ideal for clean cuts.
Finally, when you are ready to measure and cut Luxury Vinyl Planks, use your straightedge guide as the edge of your cut line and gently cut along this line using long sawing strokes.
With these few steps, Luxury Vinyl Planks can be quickly and easily measured and cut into perfect pieces for your unique project!
Finishing Up Installing Vinyl Flooring Planks
Luxury Vinyl Planks are an ideal flooring solution for any room in the house.
They provide a classic look with all the benefits of modern materials.
Finishing up installing Luxury Vinyl Planks is an easy and satisfying task, which requires a few simple steps.
Once you lay down your Luxury Vinyl Planks, you will need to trim them as necessary to fit the walls and along doorways or close vents.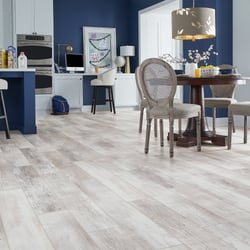 You must use a sharp utility knife or saw for this step - slicing through Luxury Vinyl Planks can be difficult if you don't have the right tool for the job.
Afterwards, making sure that Luxury Vinyl Plank parts are sealed together properly completes your installation project.
With these few simple steps your Luxury Vinyl Floor appears finished and ready to offer years of beauty and lasting performance!
Cleanup and Maintenance Tips for Installing Vinyl Flooring Planks
Luxury Vinyl Planks are an incredibly versatile option for your next flooring project.
Durable and easy to install, this type of vinyl plank can offer you a great value for your money compared to hardwood floors.
In order to get the most life out of these Luxury Vinyl Planks, they should be cleaned routinely and maintained properly.
Start by removing dust and dirt with a broom or vacuum cleaner before mopping with non-abrasive cleaner and warm water.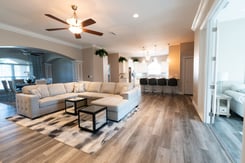 Damages should be repaired immediately, such as replacing loose planks or filling in any gaps caused by settling.
Apply sealant if advised by the manufacturer and make sure that Luxury Vinyl Planks follow common flooring practice such as expansion joint strips along walls and furniture legs being padded against potential scratches.
Following these tips will ensure your Luxury Vinyl Plank floor continues looking beautiful for many years!
Benefits of Hiring a Pro to Install Your Luxury Vinyl Plank Flooring
Luxury Vinyl Plank Flooring, or LVP, is an increasingly popular choice for homeowners looking for a durable and aesthetically pleasing flooring option.
The installation of Luxury Vinyl Planks requires precision and knowledge that an average homeowner may not possess.
To ensure a great result, it is wise to call in a professional who has the experience and skill to properly install Luxury Vinyl Planks.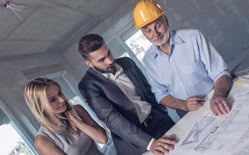 Professional installers are familiar with Luxury Vinyl Planks materials and techniques, making the job simpler and ensuring a smooth final installation.
Additionally, experienced installers have access to better tools than most homeowners have available.
Hiring a pro to install Luxury Vinyl Plank Flooring will also save time since they can complete the job without encountering unexpected mistakes along the way.
Investing in professional Luxury Vinyl Plank Flooring installation services can pay off with beautiful results that last for many years.
How to Find a Professional Vinyl Flooring Plank Installer
Luxury Vinyl Planks offer a durable but stylish flooring to many different areas of the home.
However, in order for these Luxury Vinyl Planks to look great and last for years to come, it is important to get the installation done professionally.
It can be difficult to know how best to find the perfect installer though!
Thankfully, there are a few basic steps you can take in order to find a professional vinyl flooring plank installer.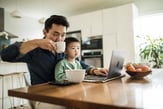 Start by researching online - look at reviews, portfolios of previous work, and compare prices.
If you know someone who has had Luxury Vinyl Planks installed in their home or workplace recently, don't forget to ask them for advice or any recommendations they may have.
Once you have developed a shortlist by doing this research, contact your chosen installers and arrange interviews so you can find out which one will best suit your needs.
By taking these simple measures, you should have no issue finding an experienced and trustworthy professional Luxury Vinyl Plank installer who can bring your vision to life!
How to Find the best Luxury Vinyl Flooring Planks
Luxury Vinyl Planks are some of the most popular flooring options available on the market.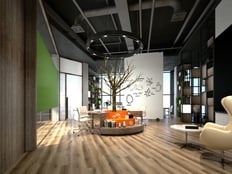 Luxury Vinyl Planks offer both a beautiful and long-lasting flooring option for your home or office space.
When it comes to finding the right Luxury Vinyl Planks, it can be a difficult task.
There are so many different types, sizes and colors to choose from that it can be overwhelming.
The key is to spend some time researching Luxury Vinyl Planks before making any final decisions.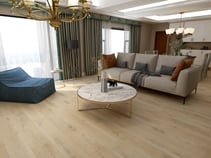 Choose Luxury Vinyl Planks that not only showcase your style but also provide comfort and durability with no extra hassle or maintenance.
Once you have narrowed down your choices, make sure to shop around for reviews of certain Luxury Vinyl Planks to determine if they are the right fit for you.
With these tips in mind, you should be able to find the perfect Luxury Vinyl Planks for you in no time!
All Your Flooring, Cabinet, and Countertop Needs in ONE Place!
Whether you're looking for white speckled quartz, White shaker cabinets near me", kitchens with vinyl plank flooring, wholesale cabinet warehouses near me, wholesale cabinets and floors, Laminate flooring, vinyl flooring, white shake pantry, vanities for remodel, vanities for bathrooms, white vanities for the kitchen, wood colored vinyl flooring, white countertops, marbled countertops, vinyl flooring for a remodel, white shaker vanity cabinets, speckled quartz countertops for kitchens, wholesale cabinets in Seattle, wholesale flooring in Seattle, white shaker cabinets available in Seattle now, shaker cabinets near me, laminate flooring near me, vinyl flooring near me, natural wood colored flooring for sale near Seattle, natural wood colored vinyl flooring planks, waterproof laminate flooring near me, vinyl flooring planks near me, laminate flooring planks near me, Vinyl flooring planks near Seattle, white kitchen cabinets, RTA Cabinets, RTA Cabinetry, Prime Windows, Window Store ,Window Storefront, Glass Windows, Glass Windows near me, Window manufacturer, window manufacturer near me, replacement windows Seattle, In Stock Windows near me, new windows near me, windows depot near me, doors and windows Seattle, Windows Shop, Windows Shop near me, Ready to Assemble Cabinets, white bathroom cabinets, white shaker kitchen cabinets, white bathroom vanity with cabinets, white bathroom vanity with drawer, white cabinet bathroom vanity with drawers, vinyl flooring that looks like wood, laminate floor that looks like wood, laminate flooring like wood in Seattle, vinyl flooring like wood in Seattle, vinyl flooring that looks like wood in Seattle, laminate flooring on sale, laminate flooring on discount, vinyl flooring sale, vinyl flooring on sale, vinyl flooring on sale in Seattle now, wholesale vinyl flooring on sale in Seattle now, white vanities on sale near me, white vanities on sale now in Seattle, white vanities with drawers on sale, white vanities without drawers, white vanities with drawers and cupboard, Vinyl Flooring Planks for Sale, Cabinets For Sale, Countertops for sale, & more