Why Pros Choose RTA Cabinets
RTA Cabinets are Ready to Assemble Cabinets that come in Flat Pack boxes, and help homeowners save money without sacrificing quality or looks.
Ready-to-assemble (RTA) cabinetry is a great option for anyone looking to improve their home without breaking the bank.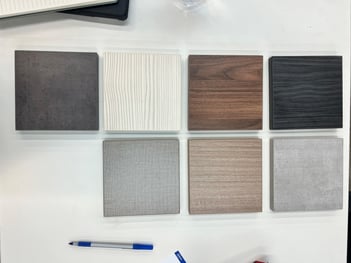 With a variety of materials, designs, and finishes available, RTA cabinets can be customized to suit any style.
In this blog post, we'll discuss the benefits of RTA cabinetry and what you need to know when designing and installing them in your home.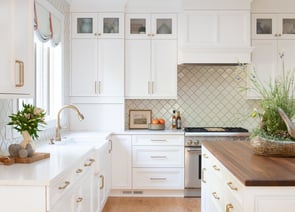 We'll also explore the advantages that come with choosing RTA cabinets over traditional options, so you can make an informed decision about how best to upgrade your home.
Keep reading to learn more about RTA cabinetry and why it's a great choice for any home renovation project!
What are RTA Cabinets?
RTA Cabinets are an economical and convenient option for those looking to upgrade their kitchen or bathroom.
RTA stands for Ready To Assemble, meaning the cabinets arrive in flat-pack form and can be easily assembled without any specialized tools.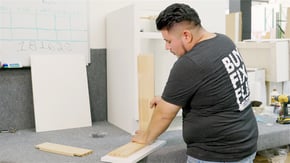 RTA Cabinets are also known for their quality construction; they are typically made from composite wood materials like particle board, plywood, or MDF that, when properly assembled, can provide a sturdy and reliable storage space.
RTA cabinets come with easy-to-follow step-by-step instructions and most people can assemble RTA Cabinets in an afternoon or two.
With RTA Cabinets, homeowners can enjoy stylish new cabinetry without the hassle of professional assembly services, making them an excellent choice for do-it-yourselfers seeking a more budget-friendly approach to home improvement projects.
Types of materials used in RTA cabinetry
RTA (Ready to Assemble) Cabinets are becoming increasingly popular for a variety of reasons, but one of the deciding factors is the type of material used.
RTA Cabinets are typically made from engineered wood products such as particleboard, MDF (medium density fiberboard), MFC (Melamine Faced Chipboard), or Plywood.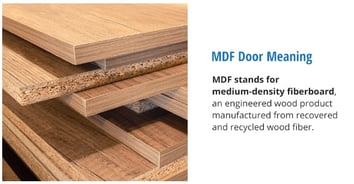 Laminate surfaces are applied to the facing sides of the panels to give RTA cabinets their finished look and are also available in a variety of colors, finishes, and textures.
RTA cabinets provide great flexibility, as they can be customized to whatever size, color or style will best suit your room décor.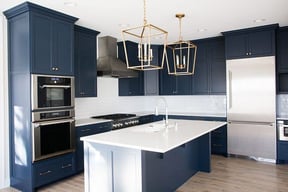 Engineered wood products have numerous advantages over traditional hardwood because they are lighter, cheaper, and more uniform in density, allowing for greater accuracy when being cut or drilled.
RTA Cabinets are also sometimes made from solid hardwoods like oak, pine, or birch that can result in a cabinet of higher quality.
Ultimately, RTA Cabinets remain an attractive option due to their relative affordability and wide range of materials.
Difference Between RTA Cabinets and Other Cabinets
RTA cabinets, also known as Ready-to-Assemble cabinets, are gaining in popularity due to their versatility, affordability and simplicity.
RTA cabinets come flat-packed and need to be assembled; however, they require fewer tools and are easier to assemble than other types of cabinets.
RTA cabinets are usually made of laminated particle board which is cheaper and lighter than the plywood or hardwood used in other types of cabinetry.
RTA cabinets offer a greater degree of customization, since the builder can choose the door style and finish, size, type of hardware and more.
Because RTA cabinets are shipped disassembled this eliminates packaging waste associated with pre-assembled units, making them a more environmentally friendly choice.
An RTA cabinet can give your home an updated look at a fraction of the cost of standard cabinetry while still providing superior quality and ergonomic design.
Benefits of RTA cabinetry
RTA Cabinets provide numerous benefits compared to pre-assembled cabinets. RTA Cabinets are shipped in boxes, which significantly reduce the cost of shipping to homeowners.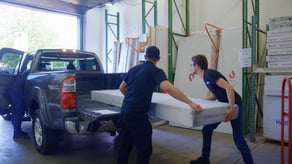 RTA Cabinets also come with all the parts and hardware necessary to install, making them easier to install than having pre-assembled cabinets delivered and installed onsite.
RTA cabinets also have much faster lead times than custom cabinets and the are much easier to transport to your project site.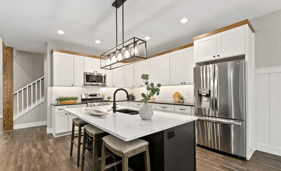 RTA Cabinets offer a huge range of customizability, from sizes and shapes, to much more intricate options like choice of hardware, finish and color.
RTA Cabinets allows you to control the aesthetics of your cabinet layout and create a look that is truly unique for your specific space.
Finally, RTA Cabinet products carry fewer environmental impacts than pre-assembled or custom cabinets, as no large amounts of resources need be used for assembly purposes.
Where to find RTA Cabinetry
RTA Cabinets are an ideal choice for hassle-free kitchen renovations.
RTA, or Ready-To-Assemble, cabinets are typically less expensive to purchase than preassembled cabinets and come in pieces that can be assembled with basic tools.
RTA cabinets come in a variety of shapes, sizes and styles, allowing homeowners to customize their dream kitchen without the hassle of traditional construction.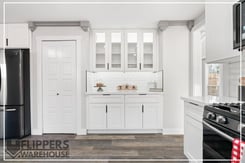 RTA Cabinets are available from most home improvement stores, wholesale cabinets warehouses, cabinetry stores, and online retailers specializing in cabinetry.
With RTA Cabinets, you can even change the look of your cabinets over time as you would with preassembled models but with much lower costs.
Steps to designing and installing RTA cabinets
Designing RTA Cabinets can be an enjoyable and rewarding project, but it can also be a bit challenging.
Before you start your RTA Cabinet installation project, make sure to measure the space where they will be installed and make sure that the dimensions of RTA cabinets you have chosen fit properly.
Consider if you need any custom RTA cabinets to accommodate for awkward edges or corners in the space.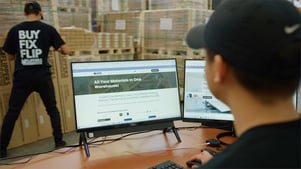 Then order the RTA Cabinets online or from a RTA Cabinet specialist shop and make sure that there is enough time for them to arrive before you plan on beginning your installation.
When the RTA Cabinet boxes are delivered, check all of them carefully for any potential damages or missing components before opening them.
After prepping the space and unpacking RTA cabinet boxes, follow step-by-step instructions provided by your RTA Cabinet package to install each box correctly.
If done successfully, you can easily assemble various RTA Cabinets of different sizes within a single room without anyone realizing that they were delivered unassembled!
Tips and tricks for successful installation of RTA Cabinets
Installing RTA Cabinets can be a complicated and stressful process, however, if done right it can save you lots of time and hassle.
RTA Cabinets are simple to assemble and install, but there are some important tips to keep in mind for successful installation.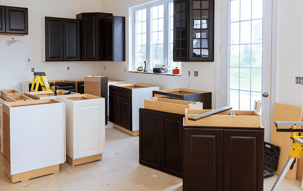 First, make sure you have all the necessary tools for assembly, such as a drill, socket set, and screwdriver. Next, place your RTA cabinets where you want them before assembly – this will help give you an idea of what they will look like once they're installed.
During assembly, ensure that everything lines up properly and that each piece is securely fastened together with screws.
Finally, when installing RTA cabinets into your walls or flooring, make sure that the wall studs are properly marked off so that the RTA cabinets fit snugly onto them.
By following these tips and tricks for successful RTA cabinet installation, you'll be sure to get the perfect setup with minimal frustration!
How to Assemble RTA Cabinetry
Assembling RTA cabinetry is relatively straightforward; however, it's important to take your time and pay attention to the directions for the best results.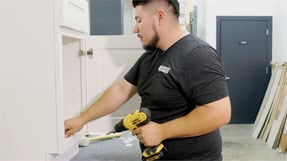 Before you begin, make sure that you have all of the necessary tools, including a power drill and a screwdriver.
It's also beneficial to take inventory of your RTA cabinets before assembly to ensure that they are in good condition and that no hardware pieces are missing.
Once you've confirmed everything looks good, the next step is to determine which parts assemble together until everything fits correctly.
If you find yourself stuck at any point during assembly, consult the manufacturer's instructions for guidance and clarification.
With RTA Cabinetry, practice makes perfect; in no time your dream kitchen or bathroom will be just a few screws away!
Benefits of professional installation of RTA Cabinets
RTA Cabinets offer convenience, style, and efficiency. Installing them may seem like a daunting task, but with the help of a professional installer you can relax knowing that your RTA Cabinets will be assembled properly and securely.
Professional installers are experienced and understand how RTA Cabinets should be placed to ensure they will last and operate at their best.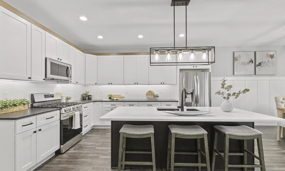 In addition to peace of mind, professionals bring the expertise necessary to tackle challenges that may arise during installation such as wall irregularities or unexpected snags in existing cabinetry.
With an RTA Cabinet professional installer, you can trust your RTA cabinets installed quickly and with quality workmanship.
Advantages of RTA Cabinetry
RTA Cabinetry provides homeowners with a great way to upgrade their kitchen without having to spend too much time or effort.
RTA Cabinets offer numerous advantages over traditional cabinetry, including pre-assembled construction and quicker delivery times.
RTA cabinet products are also known for their durability and excellent finish quality.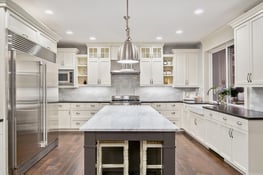 You can easily install RTA cabinets yourself by following the easy step-by-step instructions included with each package, saving you the time and money it would take to hire a professional for the job.
Finally, RTA Cabinetry offers more combined options at lower prices than traditional cabinets, making it a great value for any DIY homeowner looking to update their kitchen décor on a budget.
Cost savings of RTA Cabinets when compared to traditional cabinetry options
RTA cabinets offer a cost-effective way to get the kitchen of your dreams.
With RTA cabinets, you can save time and money by cutting out the middleman and opting for made-to-order flatpack construction.
RTA cabinets are also significantly less expensive than other traditional cabinetry options on the market.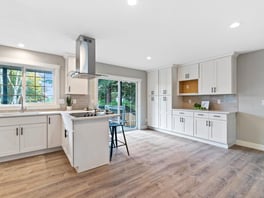 Assembly is easy too! RTA cabinets come with simple instructions that can be completed quickly, so you won't be plagued with costly installation fees.
So if you're looking for an affordable way to update your kitchen space, RTA cabinets should definitely be on your radar.
Durability of RTA Cabinets
RTA cabinets are one of the best choices for any kitchen remodeling project due to their durability.
RTA stands for Ready To Assemble and these units come mainly in a flat-pack form that is easy to move around and assemble over time.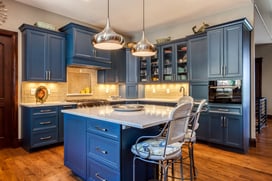 RTA cabinets are made with high quality materials and feature impressive strength, stability, and endurance that can withstand years of use even in the busiest kitchens.
On top of their exceptional level of durability, RTA cabinets also have great features such as soft close doors and drawers, an array of color options to choose from, stylish designs, and much more.
To sum it up, RTA cabinets are the perfect way to upgrade your kitchen's look while guaranteeing lasting durability.
Quick and easy installation of RTA Cabinets
RTA cabinets can be a great solution for any remodel, renovation, or new construction project.
Their quick and easy installation makes them an ideal choice for the do-it-yourselfer or a professional contractor.
RTA cabinets use a "knock-down" system which makes assembly and installation relatively stress-free.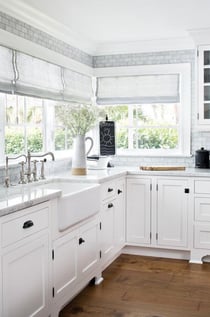 This system allows you to adjust the height, depth and width of your RTA cabinets in order to perfectly fit the space you want to fill.
RTA cabinets can be installed without having to hire an expensive contractor as all of the tools necessary are included, allowing anyone with basic knowledge of carpentry to install them easily.
RTA cabinets offer both cost savings and convenience, all while delivering stunning results!
Why RTA cabinets are a great choice for any home renovation project
RTA cabinets offer a notable advantage for any home renovation project: affordability.
RTA cabinets, which stands for Ready-To-Assemble Cabinets, are delivered to your door in pre-made parts that are easy to put together with just a screwdriver and instruction manual.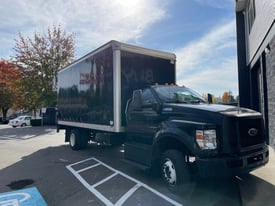 This type of cabinet offers a significant cost savings over custom cabinets due to the lack of labor involved in assembly, while still offering high quality materials and finished pieces.
Additionally, RTA cabinets come in sizes designed to fit all types of kitchens, so you can customize your cabinetry without worrying about making measurements or finding specialty trade professionals.
RTA cabinets are thus a great choice for anyone looking to renovate their home on time and on budget.
All Your Flooring, Cabinet, and Countertop Needs in ONE Place!
We carry white speckled quartz, White shaker cabinets near me", kitchens with vinyl plank flooring, wholesale cabinet warehouses near me, wholesale cabinets and floors, Laminate flooring, vinyl flooring, white shake pantry, vanities for remodel, vanities for bathrooms, white vanities for the kitchen, wood colored vinyl flooring, white countertops, marbled countertops, vinyl flooring for a remodel, white shaker vanity cabinets, speckled quartz countertops for kitchens, wholesale cabinets in Seattle, wholesale flooring in Seattle, vinyl flooring store near me, vinyl flooring store in Seattle, vinyl flooring store, white shaker cabinets available in Seattle now, shaker cabinets near me, laminate flooring near me, vinyl flooring near me, natural wood colored flooring for sale near Seattle, RTA Cabinets, RTA Cabinetry, Ready to Assemble Cabinets, Kitchen Cabinet warehouse, Kitchen Cabinet Store, Cabinets near me, Luxury Vinyl Plank, LVP Flooring, Luxury Vinyl Plank Flooring, Luxury Vinyl Plank store, flooring store, cabinet warehouse, natural wood colored vinyl flooring planks, waterproof laminate flooring near me, vinyl flooring planks near me, laminate flooring planks near me, Vinyl flooring planks near Seattle, white kitchen cabinets, white bathroom cabinets, white shaker kitchen cabinets, white bathroom vanity with cabinets, white bathroom vanity with drawer, white cabinet bathroom vanity with drawers, vinyl flooring that looks like wood, laminate floor that looks like wood, laminate flooring like wood in Seattle, Prime Windows, Window Store ,Window Storefront, Glass Windows, Glass Windows near me, Window manufacturer, window manufacturer near me, replacement windows Seattle, In Stock Windows near me, new windows near me, windows depot near me, doors and windows Seattle, Windows Shop, Windows Shop near me, vinyl flooring like wood in Seattle, vinyl flooring that looks like wood in Seattle, wholesale Flooring planks near me, Vinyl flooring planks near Seattle, vinyl plank flooring, cabinet warehouse near me, wholesale cabinet warehouse, wholesale flooring warehouse, countertop warehouse, cabinet warehouse, flooring warehouse, luxury vinyl plank flooring near me, vinyl plank flooring near me, bathroom vanity near me, laminate flooring on sale, laminate flooring on discount, Kitchen Designer, Online Kitchen Cabinet Designer, Kitchen Designer near me, Online Kitchen Designer, Online Kitchen Design Service, vinyl flooring sale, vinyl flooring on sale, vinyl flooring on sale in Seattle now, wholesale vinyl flooring on sale in Seattle now, white vanities on sale near me, white vanities on sale now in Seattle, white vanities with drawers on sale, Vinyl Flooring Planks for Sale, Cabinets For Sale, Countertops for sale, white vanities without drawers, white vanities with drawers and cupboard, & more!