7 Reasons to Buy Quartz Countertops
Are you looking to upgrade your kitchen countertops?
Quartz countertops offer a great combination of durability, versatility, and beauty that makes them an appealing choice for any home.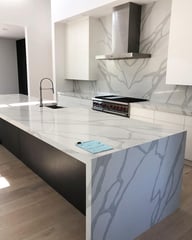 From their resistance to bacteria and mold to the variety of designs they come in, quartz countertops are an excellent option for anyone seeking to enhance the look and functionality of their home.
In this blog, we'll go over the top reasons to buy quartz countertops and provide some helpful resources for those looking for more information about them.
What Are Quartz Countertops?
Quartz countertops are one of the most popular choices for a stunning and low-maintenance kitchen.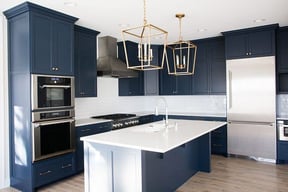 As a quartz composite consisting of quartz, pigments, and resins mixed together, quartz countertops offer superior durability, resilience, and artistry compared to other traditional materials.
How are quartz countertops made?
Quartz countertops are created from quartz, one of the hardest naturally occurring minerals on Earth.
The quartz is set in a mixture of stone-like materials, pigments and polymer resins to create a solid slab material that is generated into slabs with modern technology.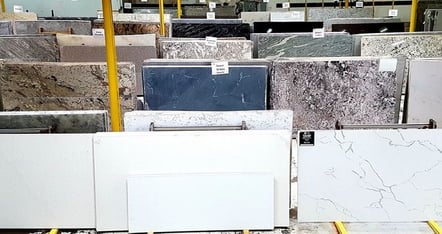 The quartz slabs are cut with special tools and polished with industrial grade abrasives to give quartz its sparkle and shine.
Its non-porous surface also makes it resistant to bacteria and stains, making quartz countertops perfect for kitchen surfaces that must be sanitary yet attractive.
Benefits of Quartz Countertops
Quartz countertops are a popular and stylish way to finish off any modern kitchen. Not only do quartz countertops look great, but they also provide numerous benefits for homeowners.
Quartz countertops are virtually maintenance-free – they can easily be wiped down and don't require any special cleaning products or intense scrubbing.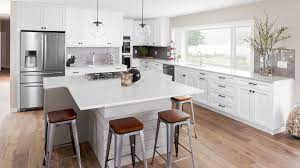 Unlike natural stone like marble, quartz is not porous which means it is resistant to mold, mildew and staining; quartz requires no sealing whatsoever.
Quartz countertops come in a variety of colors, sizes and edge profiles to fit any design need, from sleek and modern to ornate and elegant.
Reasons to buy Quartz Countertops
Quartz countertops provide numerous benefits for the savvy homeowner. They are incredibly durable and non-porous, meaning they are impervious to water, stains, and bacteria.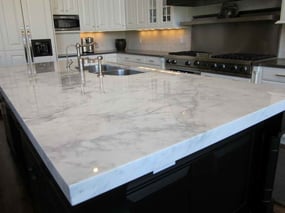 The quartz crystal quartz surface also makes quartz countertops highly resistant to heat damage from hot pans or cooking ware.
Moreover, quartz does not require regular sealing and is available in a variety of colors, patterns, and textures. It is easy to clean quartz countertops with just water and soap or rust remover if necessary.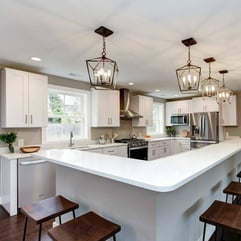 These features make quartz countertops the ideal choice for new construction projects or remodeling efforts.
Furthermore, quartz is rapidly becoming the preferred material among homeowners who want the beauty of natural stone without its drawbacks.
Therefore, quartz countertops are a great addition to any home renovation project because they offer immense practicality while also increasing home value over time.
1.) Quartz Countertops Are Durable and Strong
Quartz is one of the hardest surfaces available to install in a kitchen or bathroom, making it highly resistant to scratches, cracks, and staining.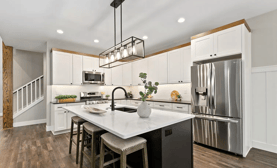 Compared to other natural stone countertops such as marble and granite, quartz is slightly less porous which gives quartz an added layer of protection from liquid absorption.
With regular sealing, quartz countertops can last for many years without losing any of their original durability or strength.
2.) Quartz Countertops Low Maintenance and Easy Cleaning
Quartz countertops are an attractive, low-maintenance option for homeowners looking to upgrade their kitchen or bathroom. These quartz-based composite materials offer an array of desirable benefits for any surface.
Beautiful as well as easy to clean and maintain, quartz countertops' beauty and durability ensure they will remain a chic choice for years to come.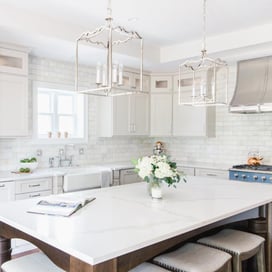 Requiring only minimal upkeep and maintenance, quartz is the perfect material for busy households.
Its non-porous properties provide the ideal bacteria and stain resistance, making quartz countertops extremely hygienic with simple wash downs.
As quartz is essentially made up of quartz crystals held together by resins, this surface is essentially scratch and chip resistant which means quartz countertops provide longevity in any living space.
3.) Quartz Countertops Versatility in Appearance & Design
Quartz countertops are like the chameleons of countertops, because they can seemingly blend into whatever design and aesthetic you choose for your home. With quartz countertops, the possibilities are endless!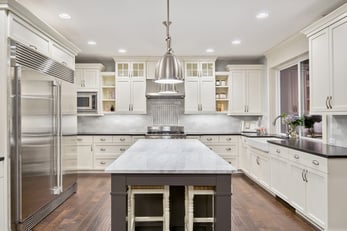 Whether it's a contemporary or traditional design, quartz countertops always look great with everything from stainless steel sinks to copper faucets.
Best of all, quartz countertops also come in different colors and textures which means you can easily find just the right match for any color palette or style.
Heck, with quartz countertops you could even end up completely changing the look of your kitchen - now if that isn't versatile then I don't know what is!
4.) Quartz Countertops Are Resistant to Stains, Bacteria and Mold
Anyone who ever had to deal with a stubborn stain or the smell of mold in their kitchen or bathroom will tell you how much quartz countertops are worth their weight in gold.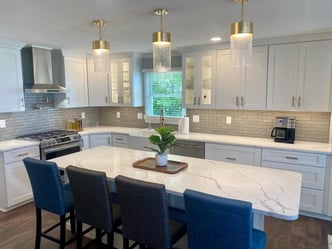 Quartz countertops are so resistant to stains, bacteria, and mold that it seems like they have magical properties – but don't worry there are no ominous quartz stones around your sink! With quartz-made materials, there is pretty much nothing that can pass through – unless it's an invader from outer space.
So don't worry about spills or messes on quartz countertops because they will stay clean as a whistle and make your kitchen look top notch.
5.) Quartz Countertops Are Eco-Friendly
Who knew quartz countertops were such eco-warriors? They don't just stop at looking beautiful and lasting forever - quartz is also surprisingly good for the environment!
Save Mother Nature one quartz countertop at a time! Let's face it, quartz outshines all other materials when you put it to the eco-test.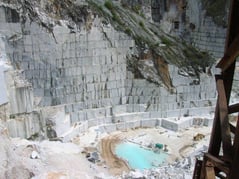 From maintaining low energy levels during production to not containing any toxic chemicals or sealants, quartz proves itself to be the top choice for a more sustainable home.
So not only will quartz countertops bring some style and sophistication into your life, they'll make you feel even better knowing that they've still got Mother Nature's back.
6.) Quartz Countertops Are Investor Friendly with High ROI
Investing in quartz countertops is almost like investing in a sure thing - you know you're going to get a fantastic return on your investment (ROI)!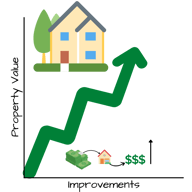 Not only are they incredibly durable, meaning they'll last for years and therefore increase the value of any home or office, but quartz countertops are also stylish and will always be on-trend.
They really have it all and can be counted on to bring a good return when you come to sell. Who doesn't love that?
7.) Quartz Countertops Are Builder Grade Made to Last
Quartz countertops can make even the clumsiest handyman look like a pro - they are builder grade made to last!
How else could you explain the fact that quartz countertops can not just survive, but thrive through years of spills, bumps and bangs?

These bad boys were built for endurance and can take whatever life throws at them.
Even if you bungle up the installation process, quartz countertops will still look stellar in your kitchen with their naturally gorgeous quartz patterns.
Don't just take our word for it - go out there and get building!
Where to Buy Quartz Countertops
Shopping for quartz countertops can be a daunting task - it's hard to find quartz of the highest quality and aesthetic appeal.
That's why many home-owners turn to quartz countertop stores for their quartz needs – for quartz so pristine and perfect, you'd think it was crafted by the gods!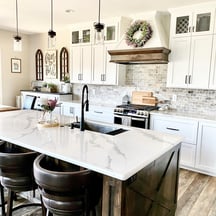 Of course, we've all heard those horror stories about buying from quartz countertop stores – the prices are outrageous, the materials subpar – but if you take care in your research and ask plenty of questions, you can turn a negative experience into a positive one.
So if you're looking for quartz that's simply divine, check out a quartz countertop store!
Buying Quartz Countertops From Home Improvement Stores
Are quartz countertops the new must-have home item? If your local home improvement store is anything to go by, quartz countertops have everyone talking!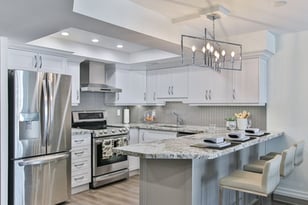 As someone who's recently taken the plunge and purchased quartz countertops from my trusty home improvement store, I can attest to feeling like I now have a super chic and high-end kitchen that's straight out of an architectural digest magazine.
Who knew quartz countertops could be so transformative and give me such interior design envy?
If you haven't already done it, why not join the quartz countertop craze today and take your renovation game to a whole new level!
Buying Quartz Countertops From Online Retailers
Shopping for quartz countertops online can be a real bargain and time-saver, that is until the quartz arrives on your doorstep! Trying to lift a quartz countertop single-handedly is not for the faint of heart - trust me.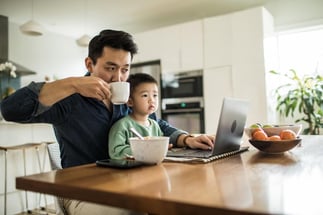 It's like trying to move a giant rock, with all your strength, up Mount Everest and then realizing you forgot to bring something to actually attach it around your kitchen island.
Fight the urge to return this boulder-sized quartz (or pay hefty shipping fees) and accept that you may just need to find some extra hands (and muscle) around the house.
Buying Quartz From Specialty Stores
Specialty stores offer not only quartz's classic appeal but also its durability and strength, resisting most scratches and everyday wear. What could make quartz any better?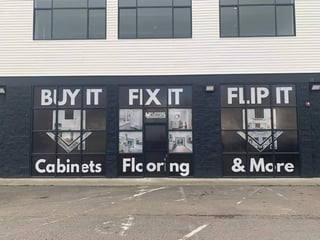 Shopping from a specialty quartz store! No generic quartz counters here--only the highest quality product with the best customer service around.
So tilt your head back, stick out your pinky finger and giggle like it's when buying quartz countertops from a specialty store --just make sure to grab one before they all sell out!
Buying Quartz From Home Builders / Contractors
If you're looking to spruce up your home and make it a showpiece, quartz countertops are definitely the way to go. They add an elegant, modern touch that will have your guests in awe.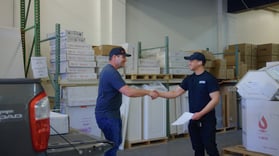 But don't be fooled: buying quartz from home builders or contractors is no walk in the park!
With so many quartz options available, making the right choice can be overwhelming.
Not to worry though - with some research and patience, you'll be enjoying quartz countertops in no time!
Summary of Benefits of Quartz Countertops
Quartz countertops are like the superheroes of counter surfaces - they have it all!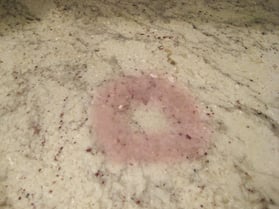 They can handle anything you throw at them (or put on them), are beautiful to look at, and amazingly hard to stain or scratch.
Plus they can even be reset in case of a particularly nasty accident.
And it should go without saying that quartz countertops are much easier on the wallet as compared to their other natural stone counterparts – now you don't have to break into Fort Knox just to beautify your kitchen or bathroom.
Final Thoughts on Quartz Countertops
Quartz countertops are like the little black dress of countertop surfaces - timeless, sophisticated, and always right on trend!
They may not be the best choice if you want to create your own quartz crystal sculptures in the kitchen, but they're definitely a top contender when it comes to adding beauty and durability to any home.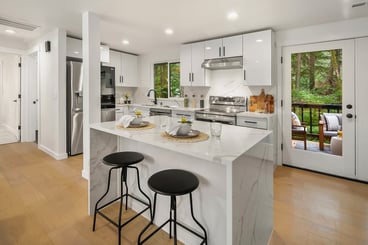 And to think how far quartz countertops have come over the years, who knows what will be possible 10-15 years down the road?
But if one thing's certain, quartz countertops will still be at the top of every designer's list just like they are today.
Commonly Asked Questions about Quartz Countertops
Quartz countertops are becoming one of the most popular choices in kitchen and bathroom renovations due to their strength, durability, and modern feel.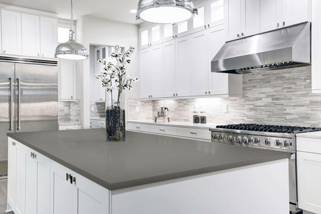 With quartz countertops, you don't have to worry about scratches or other damage, plus quartz is resistant to staining and extreme heat.
However, many individuals still have questions when it comes to quartz countertops.
How much do quartz countertops cost? - Prices can vary from store to store.
How much maintenance is required for quartz surfaces? - Very little.
Are quartz countertops available in different colors and textures? - Yes they come in a wide variety
How do if find quartz countertops near me? - Find a local specialty store
How do I find deals on quartz countertops? - Local specialty stores can work with you to fit your budget; unlike department stores.
Are quartz countertops worth it? - A resounding YES!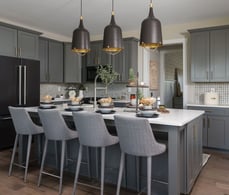 Although quartz countertops can be more expensive than traditional materials such as laminate or tile, they pay off in the long run with less maintenance requirements.
There are now many quartz countertop colors and textures available on the market from sleek white quartz to speckled granite-look pieces.
Investing in quartz is a great way to add timeless beauty and durability to your home.
All Your Flooring, Cabinet, and Countertop Needs in ONE Place!
We carry white speckled quartz, White shaker cabinets near me", kitchens with vinyl plank flooring, wholesale cabinet warehouses near me, wholesale cabinets and floors, Laminate flooring, vinyl flooring, white shake pantry, vanities for remodel, vanities for bathrooms, white vanities for the kitchen, wood colored vinyl flooring, white countertops, marbled countertops, vinyl flooring for a remodel, white shaker vanity cabinets, speckled quartz countertops for kitchens, wholesale cabinets in Seattle, wholesale flooring in Seattle, vinyl flooring store near me, vinyl flooring store in Seattle, vinyl flooring store, white shaker cabinets available in Seattle now, shaker cabinets near me, Prime Windows, Window Store ,Window Storefront, Glass Windows, Glass Windows near me, Window manufacturer, window manufacturer near me, replacement windows Seattle, In Stock Windows near me, new windows near me, windows depot near me, doors and windows Seattle, Windows Shop, Windows Shop near me, laminate flooring near me, vinyl flooring near me, natural wood colored flooring for sale near Seattle, Kitchen Cabinet warehouse, Kitchen Cabinet Store, Cabinets near me, Luxury Vinyl Plank, LVP Flooring, Luxury Vinyl Plank Flooring, Luxury Vinyl Plank store, flooring store, cabinet warehouse, natural wood colored vinyl flooring planks, waterproof laminate flooring near me, vinyl flooring planks near me, laminate flooring planks near me, Vinyl flooring planks near Seattle, white kitchen cabinets, white bathroom cabinets, white shaker kitchen cabinets, white bathroom vanity with cabinets, white bathroom vanity with drawer, RTA Cabinets, RTA Cabinetry, Ready to Assemble Cabinets, white cabinet bathroom vanity with drawers, vinyl flooring that looks like wood, laminate floor that looks like wood, laminate flooring like wood in Seattle, vinyl flooring like wood in Seattle, vinyl flooring that looks like wood in Seattle, wholesale Flooring planks near me, Vinyl flooring planks near Seattle, vinyl plank flooring, cabinet warehouse near me, wholesale cabinet warehouse, wholesale flooring warehouse, countertop warehouse, cabinet warehouse, flooring warehouse, luxury vinyl plank flooring near me, vinyl plank flooring near me, bathroom vanity near me, laminate flooring on sale, laminate flooring on discount, Kitchen Designer, Online Kitchen Cabinet Designer, Kitchen Designer near me, Online Kitchen Designer, Online Kitchen Design Service, vinyl flooring sale, vinyl flooring on sale, vinyl flooring on sale in Seattle now, wholesale vinyl flooring on sale in Seattle now, white vanities on sale near me, white vanities on sale now in Seattle, white vanities with drawers on sale, Vinyl Flooring Planks for Sale, Cabinets For Sale, Countertops for sale, white vanities without drawers, white vanities with drawers and cupboard, & more!